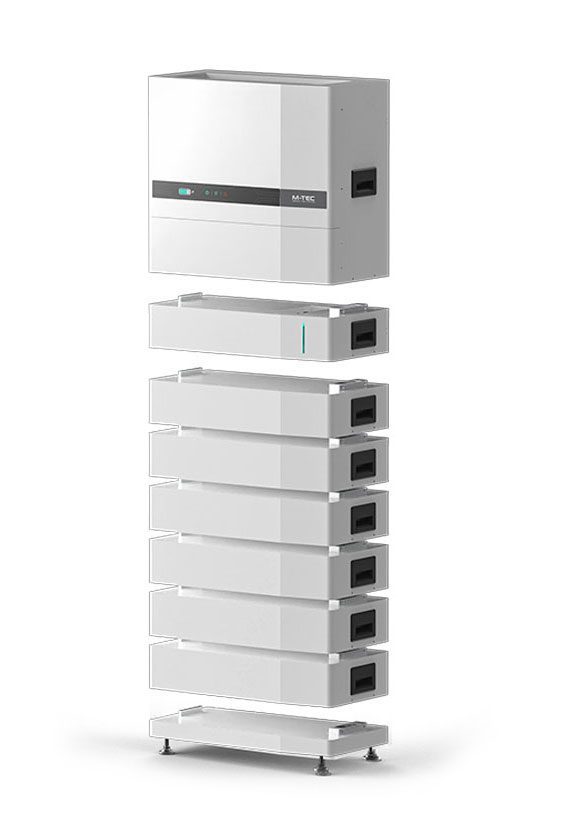 The Energy-Butler: The storage solution with added value for E-SMART
With the Energy Butler, M-TEC offers the first energy storage device with an integrated hybrid inverter in sizes of 6, 8, 10, 12, 15 and 20 kW and stackable modules up to 30.7 kWh.
With the Energy Butler, M-TEC integrates a new generation of battery storage in E-Smart.



The modular concept of the Energy Butler is not only suitable for single-family homes, but can also be expanded for companies or for multi-storey residential buildings up to 300 kWh.
The already integrated inverter saves time during installation and space in the technical room.
Energy Butler now incl.
single-phase inverter
The Energy Butler with integrated single-phase hybrid inverter in sizes 3, 4.2 and 6 kW and stackable modules up to 19.2 kWh.
Perfect for off-grid installations such as alpine huts, forest huts, etc., as well as for power grids in countries such as Italy, Portugal, Belgium, Denmark or in Africa.