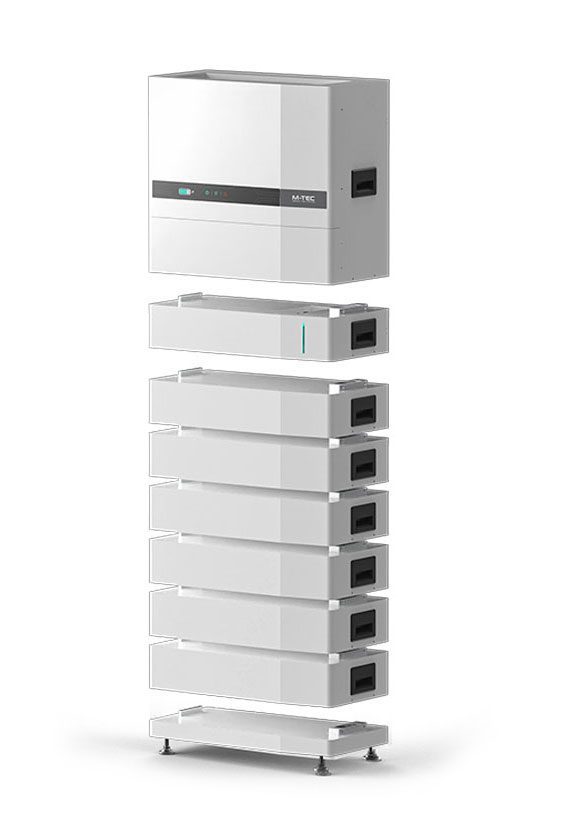 Energy-Butler®: The energy storage with more values
With the Energy-Butler®, M-TEC offers the first stackable energy storage with an integradted hybrid inverter 6, 8, 10 and 12 kW ans stackable modules up to 30,7 kWh.
With the Energy-Butler®
, M-TEC is integrating a new generation of battery storage into E-Smart.
The modular concept of the Energy-Butler® is not only suitable for single-family houses, but can also be expanded up to 300 kWh for companies or for multi-storey residential buildings.
The already integrated inverter saves time during installation and space in the technical room.