M-TEC BECOMES ONE OF AUSTRIA'S
LARGEST STORAGE SUPPLIERS
Capacity expansion to over 60,000 battery storage units per year at the Upper Austrian solution provider for renewable energy. The Upper Austrian company will strengthen its ability to deliver from mid-2023.
In addition to PV systems, more and more households and businesses are using flexible storage solutions. The Energy-Butler, a modular storage system with integrated hybrid inverter, convinced many partners in Austria, Germany and other European countries, due to its ease to install.
Launched in 2022 the plug&play storage solution became an immediate success with 2,000 units sold in its first year.  This trend continued, 10,000 storage units have already been sold on the market by June 2023. "Our production of battery storage systems in Asia could be expanded to a possible 60,000 M-TEC storage units in 2023," says Peter Huemer, CEO of M-TEC Energy for Future. By expanding our production, our logistics concept and our Europe-wide sales structures, we can become one of the bigger players in this market next year, Huemer adds. 
M-TEC already offers total energy solutions with its storage solutions, heat pumps, charging solutions and the associated E-Smart energy management system in 15 countries. In addition to the three-phase model, a single-phase version of the Energy Butler will complement the range from the middle of the year.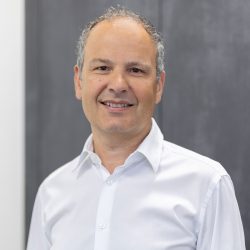 Modular and easy to handle
The modular concept of the Energy Butler is not only suitable for single-family homes, it can also be expanded for businesses or for multi-storey residential buildings up to 300 kWh. The integrated inverter saves time during installation and space in the technical room. The stackable modules can also be expanded at a later date.
Guaranteed 10,000 charging cycles or the already integrated emergency power capability are just some of the advantages of the Energy Butler. "We can offer our partners a perfectly coordinated all-in-one package of our total energy solutions consisting of product quality, services and delivery capability," adds CSO for the DACH region Daniel Türk.